If you are:
Ready to do work you love, make money and change the world
Terrible at receiving and prefer to always give (even if you feel unspoken resentment)
Believe you create your reality, yet you still have money struggles
Feel blocked in generating more money and going beyond your current income
Tired of worrying about money and always feeling lack
Struggle between working hard and wanting to enjoy your life
Tired of feeling poor, feeling broke and being buried in debt
Dream of a life where you travel, live your purpose, and spend more time with the people you love but the lack of financial freedom holds you back
Then you know it is not just about money or trying harder.
 

You know it is time to do the inner work.
 

It is time to release the past and to manifest a new financial future for you.
In Money Alchemy:
You'll release your old stories of unworthiness, lack and not enoughness.
 You'll heal your ancestral lineage's lack of abundance
 As the heaviness and constrictions are let go of, you'll create a foundation of emotions and beliefs based on thriving and feeling safe financially.
You'll reprogram your subconscious for wealth.
By changing and upgrading your inner emotional environment, the vibration you radiate will magnetize back to you an experience of effortless abundance.
You'll be an energetic match for money as you have an authentically high frequency around financial abundance.
You'll have instant demonstrations of unexpected money as you dive into our work.
Be a part of a small and exclusive mastermind community that keeps you accountable and empowers your growth.
You'll increase your income.
This consistent, results-proven approach will create deep and powerful shifts in your life.
If you are ready to:
Do work you love and get paid well
Drop the money struggle
Always have enough money
Reprogram your money fears
Reframe your money history
Radically shift your limiting beliefs and emotions around money
Increase your confidence
Learn to live in a state of financial flow
Always feel, know, trust and experience that you have enough money
Expect massive amounts of money to flow to you now
Receive instant unexpected money demonstrations from this work
Call in cash and have it come effortlessly
Shift into a state of feeling powerful with money
Increase your understanding of how the manifesting of money works
Become an expert money manifestor
 
Then you have to step into your power and say YES!.
 

Then you have to make the decision to break the old patterns and Money Alchemy!
Money Alchemy is my most intimate, powerful and life-changing mastermind.
 We will meet in person for 8 hours weekly with a small group of people who are on fire and are building a bigger life for themselves. 
 Currently, the mastermind is limited to only 4 people.
 Please note that you will have to be able to travel to Los Angeles every week or live in the area.
END PAGE COPY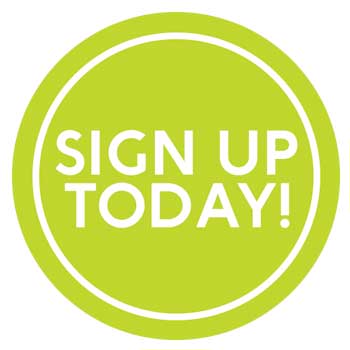 Here is what you get:
7 Ninety-minute Pre-recorded calls with me. In this course I'll be helping you to change your beliefs and emotions, offering you clear direction, practical actions and spiritual guidance so that you can feel supported on your abundance journey.
You will have me as your personal coach on these pre-recorded calls.  I will be your personal coach in our group setting. Together, we will work on creating your prosperous life.
Bonus! Abundance Past Life Regression. This .mp3 download has a value of $15.99
We will use some of my favorite tools. Tapping for creating emotional freedom. Regression for letting go of the past. Self-hypnosis for reprogramming your subconscious mind. And meditation for magnetizing your abundant future.
Program Cost: $395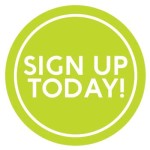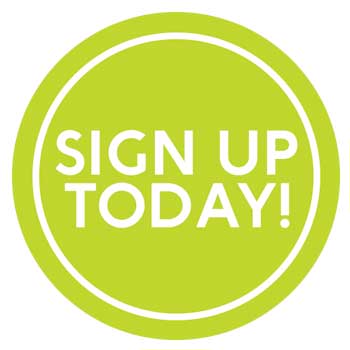 Here is what people are saying:
"Mira's gifts are truly extraordinary! She has such an innate wisdom and knew just how to approach the issues I was struggling with. She was able to guide me through these parts of myself that were not easily accessible to my conscious mind through gentle, compassionate and yet transformational sessions together. It is very deep and profound work that has changed me in ways I couldn't have imagined." – JB
"I absolutely have been loving the Manifesting Miracles course. I've probably listened to each class at least 3 times and I'm not done yet. My evidence of accomplishments of mastery is growing and growing. It's been great!! Thank you so much for offering this course and I agree with the other students that your passion for sharing comes through so beautifully. I definitely look forward to future engagements with you! You have given me so much material to work with and I'm loving it and eating it all up!!" – LC
"Working with Mira has been a true journey of self-discovery, both through coaching with her and my past life regression guided by her. Through our work, I released the blocks to being 100% myself and found joy in what I do. My career has exploded since."- KT
"Working with you has been WONDERFUL!!! It has been an absolutely uplifting, life-enriching experience on every level. I really needed that (more than I realized). You are doing such great things with your talents. God bless you!!!" – BM
Mira Kelley
Mira Kelley is a world-renowned expert on past life regression and the best-selling author of Beyond Past Lives. She facilitates workshops, retreats, individual consultations and speaks around the world, promoting the healing and enlightening benefits of past life regression.
Mira grew up in Bulgaria where, at the age of 13, she had a powerful regression experience. With great courage and trust in her heart, Mira followed her intuition and came to the United States to go to college. Following her graduation from law school, Mira practiced as a corporate and securities attorney at a large firm in New York City. A painful physical condition led her to rediscover the instantaneous emotional and physical healing available through regression, and now she assists people in transforming their own lives in this way.
Stories from Mira's sessions are included in Wishes Fulfilled by Dr. Wayne W. Dyer and Miracles Happen by Brian L. Weiss, M.D.; they have also been featured on Oprah.com.
Learn more about Mira and how you can work with her here. Download your free meditation gift here.
Disclaimer: The information provided in Mira Kelley's Unlimited Wealth program is not offered as medical or psychological advice and should not be considered medical or psychological advice. It is not intended to replace your relationship with your health care providers nor should you stop taking any medication. Always seek the advice of a physician, qualified health care professional and qualified mental health care professional regarding any physical, mental, or emotional conditions.

Sign Up Now
Unlimited Wealth!