What an extraordinary synchronicity!
I wrote Beyond Past Lives while looking at the ocean. I sat at my table day after day. My laptop open. I smelled the salt in the air. The sun was shinning brightly outside my window. Then gradually setting down, leaving behind the most magnificent hues of orange and red in the sky.
I was hearing the waves crashing. Their roar was the soothing melody that was bringing me in a deep state of relaxation. A trance which allowed for the Divine to speak through me and for love and inspiration to pour on the pages.
An idea would come into my mind and the implications of the inspired thoughts would excite me. I spend countless hours simply staring at the waves, at the ocean, at the whales joyfully breaching in the distance.
Then I moved away from the ocean. And the editing of my book Beyond Past Lives began. I missed the ocean more than words can say. To feel connected with the place where my soul felt most at home, I purchased an enormous canvas with this photo of a wave on it.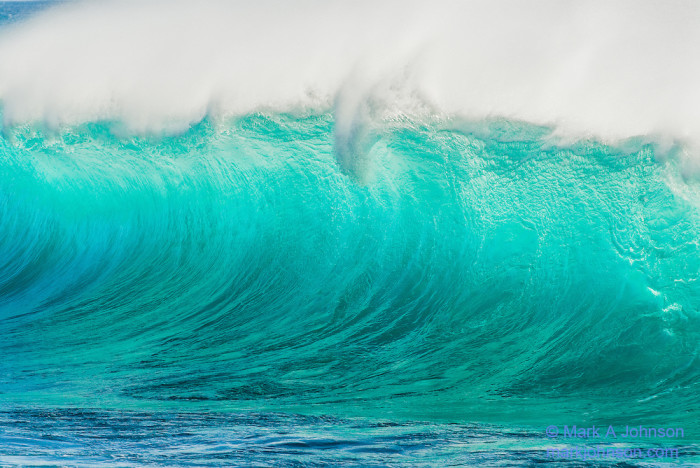 Photo by Mark A. Johnson
As I worked on the book, I would stare at my wave and think of how to best phrase sentences and answer the questions my editor was bringing up.
The soaring wave uplifted my spirit every time I looked at it.
The art department of Hay House was working on possible covers for the book. I did not offer any input. Then one day they sent me two possible options. With your help, I chose one of them. Yet, I was still not getting it. Months passed.
Then one day, a friend was visiting. He exclaimed! His voice drew my attention. He looked at the book. And then looked at the wave on my wall. And finally he looked at me, "Your book has the colors of the ocean on the cover!"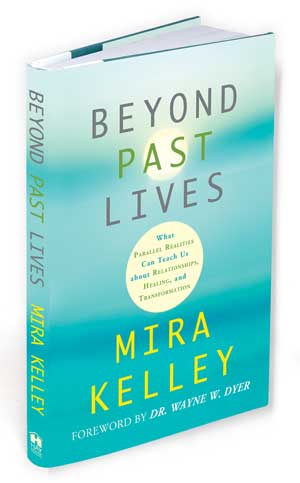 A wave of emotions surged in me.
The ocean that inspired me, nurtured me and was always there for me while writing and editing Beyond Past Lives was wrapped all around my book!
What a synchronicity! What an example of the Law of Attraction!
The love you put out will come back to support you in ways that will sometimes surprise you.
The ocean brought this book to you. This is the book you have been waiting for. This is the shift you have been waiting for.
Buy Beyond Past Lives today and let the ocean nurture you, grow you and change you, as it did for me. Let its unconditional love cary you to the shore of your empowered and fulfilled life.
With oceans of love and gratitude,
Mira