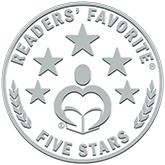 Mira Kelley's Beyond Past Lives
What Parallel Realities can Teach Us About Relationships, Healing, and Transformation shares with readers the life changing lessons that the regressionist has learned from her clients. To quote the author herself, "This book does not seek to delve into the validity of incarnation and regression." Instead, Beyond Past Lives focuses on Kelley's personal experience and her clients' in regression, as well as comprehensible guidance for readers who are interested to try past life regression themselves. Kelley also considers readers who are unfamiliar with this subject matter, as she includes Past-Life Regression 101 in chapter one.
Interestingly, the first story of Kelley's client named John is quite unusual. His past lives were overlapping, reborn in 1950 even though he passed away in 1978, before he was reincarnated again in 1946 and so on – he even had a glimpse into his future life. My basic understanding of reincarnation is that the process is always a linear progression. Beyond Past Lives, however, gives an intriguing insight about parallel lives and time being infinite.
I am always fascinated with the topic of past lives, although frankly there would be always a speck of skepticism in me regarding this matter. All the same, I would certainly like to try the regression guide prepared by Kelley. As someone who struggles to do a proper meditation, it would be a challenge for me. On the whole, Mira Kelley's Beyond Past Lives gave me a greater perspective regarding past life, especially its significance for spiritual healing.
-Readers' Favorite