Read The Life-Changing Best Seller
Beyond Past Lives is the new Many Lives, Many Masters (Dr. Brian Weiss) for a new generation of soul seekers!
Beyond Past Lives is the book you have been waiting for.
In this book, I share the life-changing lessons I have learned from my clients to help you find support and understanding, and to empower you in your own growth. I teach you how to connect with your Higher Self in any moment to receive guidance. You'll come to understand how everything around you is just a reflection of yourself, why is it important to forgive, why you have the right to love yourself, and how the Universe always supports you lovingly and unconditionally.
The stories contained in these pages will help you discover how to heal your body, mind, and spirit as you learn about the nature of time, karma, destiny, and free will—as well as how each choice creates a new reality for you. As you read Beyond Past Lives, you'll see how regression has helped others shift to a reality of health and well-being, and you will be guided to achieve the same for yourself. Prepare for a powerful transformation as you experience the profound lesson of your past lives!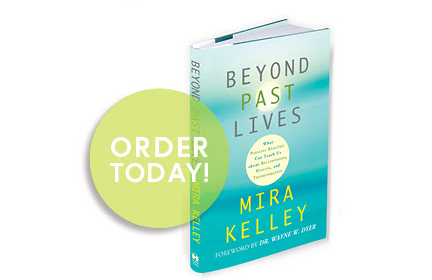 BONUS! Your favorite quotes from Beyond Past Lives. Share the love, wisdom and transformative power of Beyond Past Lives with your friends and family on social media. #BeyondPastLives #MiraKelley
PRAISE FOR BEYOND PAST LIVES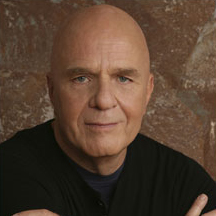 I spent one spectacular afternoon in a hypnotic time lapse in which I was taken on a magical journey into a past life with Mira Kelley. This experience with Mira was truly one of the peak experiences of my life. She was so skillful and yet gentle and compassionate throughout every moment of this wondrous time I spent examining the world of the invisible. — Dr. Wayne W. Dyer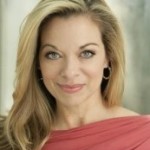 "Mira Kelley's, Beyond Past Lives is an extraordinary book of hope and transformation. The book can be used as a workbook as well as a reference book. Each chapter has stories of powerful healing and easy to follow exercises. Beyond Past Lives is for any person interested in healing. I started reading and did not stop until I was finished in the wee hours of the morning! The stories are so compelling and Ms. Kelley's writing style is accessible yet dynamic. As a psychotherapist I have seen the healing power of past life regression work up close from client's that have worked with Mira. The transformation was astounding and now all of that information and access is available to anyone who is interested with, Beyond Past Lives. A must read!"
Terri Cole, Psychotherapist & Transformation Expert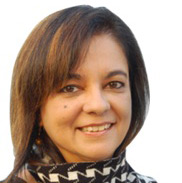 "Mira Kelley's book Beyond Past Lives reminds us that every day our lives are open to new possibilities,? choices and outcomes. The stories and wisdom she shares are gifts that allow you to see the miracles possible in your everyday life."
Anita Moorjani, New York Times Best Selling Author of "Dying To Be Me"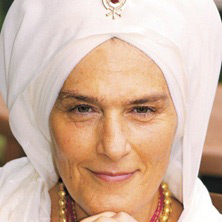 "After reading Mira's book, I experienced a past-life regression with her. Her sweet voice transported me into the realm of Truth and Transformation. A rare authenticity permeates her being and her words."
Gurmukh Kaur Khalsa, Co-founder of Golden Bridge Yoga & author of Bountiful, Beautiful, Blissful and The Eight Human Talents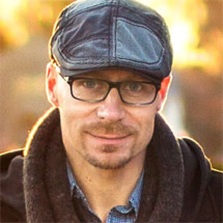 "Mira Kelley's Beyond Past Lives is a must-read guide to discovering ones true self. Infused with profound spiritual teachings, this gem of a book will stretch your mind and take you on an unforgettable journey of the soul…"
Michael J. Chase, Founder of The Kindness Center & Best Selling author of "The Radical Practice of Loving Everyone"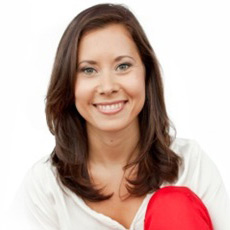 "Sprinkled with brilliant ah-ha moments this book is a must read for anyone who is trying to make sense of the sometimes confusing life on planet earth. Whether you are into spirituality or not, Mira's wisdom is guaranteed to strike a cord and clarifying some of the most frustrating elements of living in a human body. This book has the power to give you courage to face difficult recurrent patterns and resolve them by reconnecting with your internal wise self. Perspective is everything. This book will give you a new perspective on your life."
Nadya Andreeva, Founder of Spinach and Yoga & bestselling author of "Happy Belly: Woman's Guide to Feeling Vibrant, Light, and Balanced"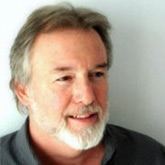 "Mira Kelley is not just a proponent of regression, she is a participant. During her amazing tale of injury and recovery, she shows the power of connecting to our Higher Self. Through the depth of this book, Mira Kelley establishes herself as an authority in past life regression. As the title suggests, her story reaches beyond anecdotes of historical characters and their tales of triumph. She uses multiple case study examples of healing and self-realization to provide verification of our complex spiritual being. Her work on "simultaneity of existence" will challenge your preconceived notions of past lives."

A detailed lesson plan for tapping into "the divinity that is already inside of you." An intriguing blend of reincarnation and the quantum multiverse well-aimed at empowering the spiritual seeker.
Kirkus Reviews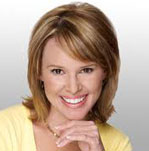 "What an amazing title for an amazing book! Mira took me beyond anything I'd ever known about past lives to an in-depth understanding of how to use them to heal and grow in this one. I especially loved the exercises that helped tap in to my past in a new and exciting way."
Michelle Phillips, Celebrity Makeup Artist, Beauty and Life Coach, Author of The Beauty Blueprint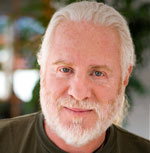 >
In this magnificent journey to awakening, Mira Kelley guides us into our past so we can reclaim our wholeness in the now. Her mastery of regression combined with her accessible writing style makes Beyond Past Lives a timely voyage into the timeless expanse of our very own healing and transformation.
davidji, author of Secrets of Meditation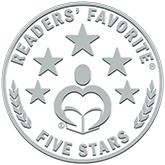 Mira Kelley's Beyond Past Lives gave me a greater perspective regarding past life, especially its significance for spiritual healing. Read More…
Readers' Favorite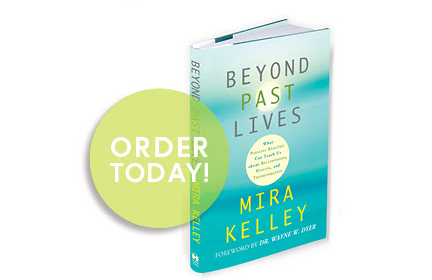 Get Beyond Past Lives in Your Language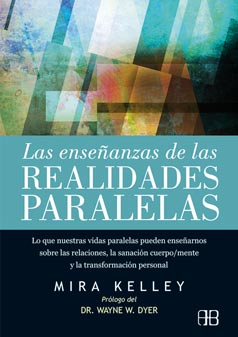 Las Enseñanzas De Las Realidades Paralelas
-Spanish-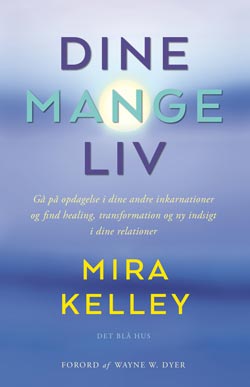 Dine Mange Liv
-Danish-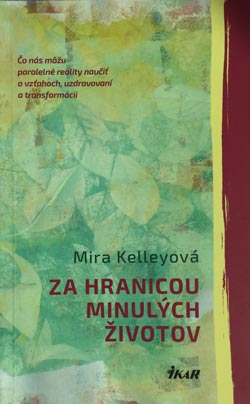 Za Hranicou Minulych Zivotov
-Slovak-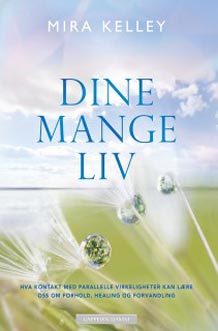 Dine Mange Liv
-Norwegian-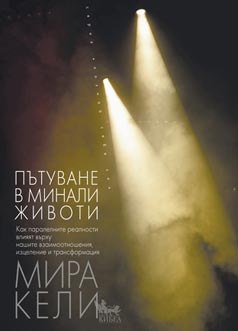 Пътуване в Минали Животи
-Bulgarian-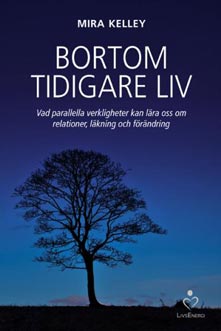 Bortom Tidigare Liv
-Swedish-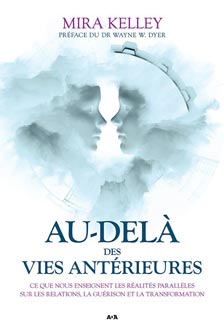 Au-delà Des Vies Antérieures[
-French Canadian-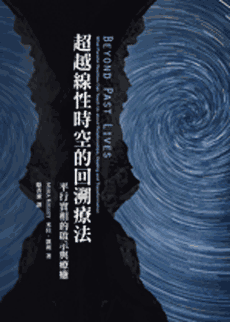 Beyond Past Lives
– Chinese Complex-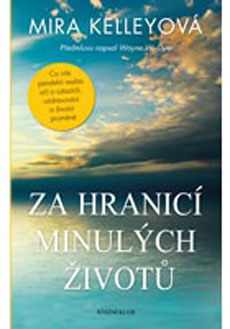 Za Hranici Minulych Zivotu
-Czech-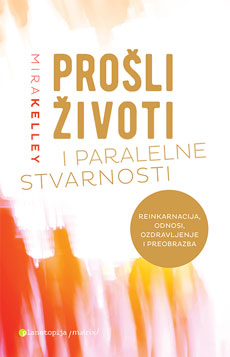 Prošli Životi I Paralelne Stvarnosti
– Croatian-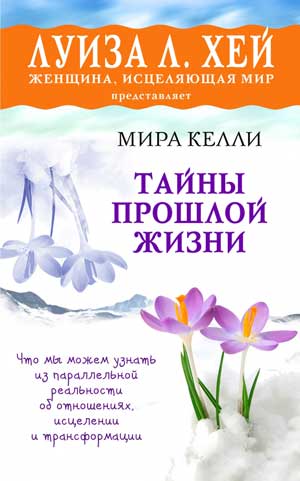 Тайны Прошлой Жизни
-Russion-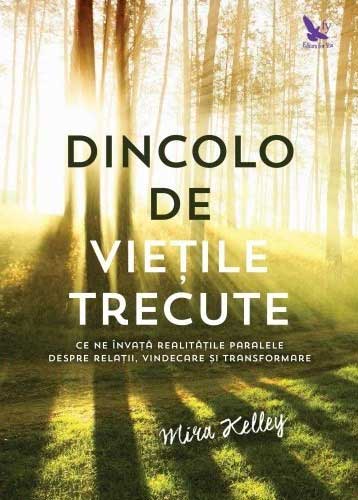 Dincolo de Viețile Trecute
-Romanian-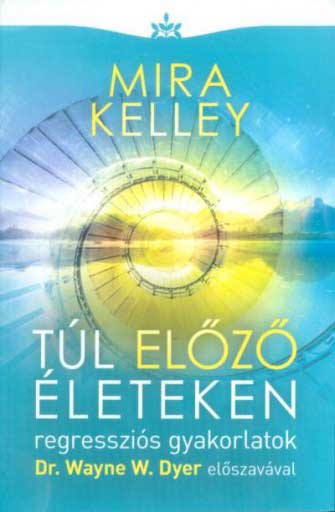 Túl Előző Életeken
-Hungarian-