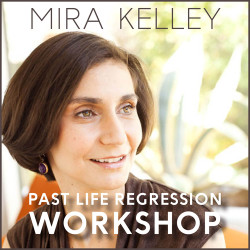 Join Mira Kelley for a past life regression workshop.
This workshop is deeply fulfilling, revealing and can literally change your life!
In a skilled and gentle manner, Mira will guide you through your past lives using a visualized, guided regression.
Video is available for purchase here
If you have already purchased the video, please login to your account to view video by using the form below.
Lost your password? Please go here.
---