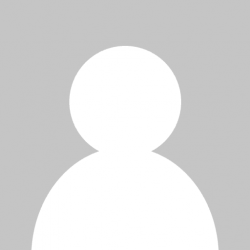 "My hypnosis session with Mira was, without exaggeration, an amazing and mind-blowing experience,
for two important reasons: (1) the information that was revealed to me; and (2) the skill with which Mira conducted the session. I had undergone regressive hypnosis with a different hypnotist a few years previously, and those sessions – which involved regression to a past life and to the spirit realm – were also wonderful and amazing, but my session with Mira was something altogether different, for, in addition to the "typical" regressive hypnosis experience, the session also involved a phase where Mira made contact with my Higher Self.
Without going into details, I will simply say that the information imparted during my session with Mira explained a great deal about my current life, my personality, and the problems I've faced. It also revealed some wondrous and awesomely inspiring cosmological and spiritual principles which have enlightened and transformed me in ways I had never thought possible. But the most important aspect of my session – and the reason why it was so successful and profound – was Mira.
In addition to possessing remarkable skill as a hypnotist, Mira is a person of extraordinary kindness and sensitivity. This is important not only in helping to put the hypnosis subject at ease, but also because it defines the approach and attitude with which the entire session is conducted. To put it simply, Mira genuinely cares about her clients. This is obvious during the initial interview, but it becomes even more striking during the actual hypnosis session; after listening to the recording of the session (which Mira makes and provides) I was genuinely wonder-struck by the skillful expertise and inspired intuitiveness with which Mira guided me through the complex labyrinth of visions and perceptions. Her questions were intelligent and insightful, and they navigated me through the experience in such a way as to result in some truly awesome revelations which I believe would not have surfaced under the guidance of a hypnotist with less personal concern and interest. Likewise, her calm reassurances when I experienced moments of trepidation helped to ease me through potential blockages and greatly facilitated the progress of the session. As with a sightseeing tour, the experience can be either fascinating or boring, depending upon the knowledge and exuberance of the guide. Well, I can personally attest to the fact that my "tour" of my inner self was most definitely a fascinating experience thanks to the expertise and compassion with which Mira guided the session. It was all I had hoped for, and much, much more. Mira, from the bottom of my heart, God bless you and thank you so very, very much!"