Description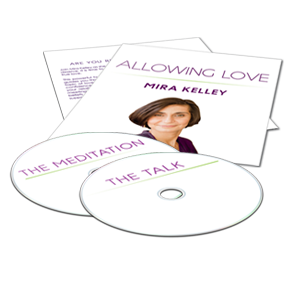 Allowing Love Album – CD Version
This powerful two-part album consists of a talk and a meditation. Mira guides you through the feelings and questions faced while exploring the topic of love. Delve into the true nature of your insecurities, self-image, confidence and personal misconceptions. Mira will help you understand your relationship and to understand your patterns and challenges in meeting your need for love. With her help you will redefine your core beliefs and reaffirm that you are worthy of unconditional love and support.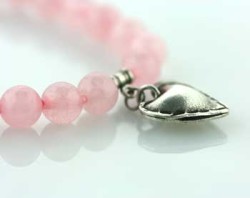 Allowing Love Bracelet
Made with Rose Quartz and Hill Tribe Silver Heart Pendant, the Allowing Love Bracelet was created to help you bring love into your life. Wear this piece to affirm your intent to experience a loving relationship. Trust that you are worthy of giving and receiving true love.