Do you have a lover who is devoted to you?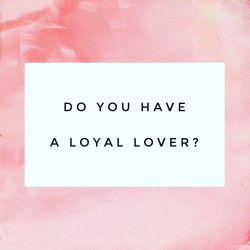 Today a new person joined my team. I wanted us to speak about the projects she is to work on. I offered that we talk at noon.
She requested that we speak later. She said that she has been waiting for a long time for her life with her husband to get to this point. She said her husband comes home for lunch. And she wants to be there to make him food and to enjoy that time with him. She wants to be focused just on him and to dedicate all her attention on him and on them.
Some would have said — Today is my first day and I need to make my boss like me; I can make my husband feel special later.
Not her. She knew her priorities and she asked for what is important to her — to make her husband feel like a king and to strengthen their connection even deeper.
I absolutely loved this! I celebrate her and admire her even more. How lucky am I to have such a loyal and loving woman on my team!
May you be blessed with a lover who makes you feel like a king or a queen!